360 Degree Laser Scanner Development Kit (RPLIDAR A2)
RPLIDAR A2 is the next generation low cost 360 degree 2D laser scanner (LIDAR) solution developed by SLAMTEC. It can take up to 4000 samples of laser ranging per second with high rotation speed. And equipped with SLAMTEC patented OPTMAG technology, it breakouts the life limitation of traditional LIDAR system so as to work stably for a long time.
The system can perform 2D 360-degree scan within a 6-meter range. The generated 2D point cloud data can be used in mapping, localization and object/environment modeling.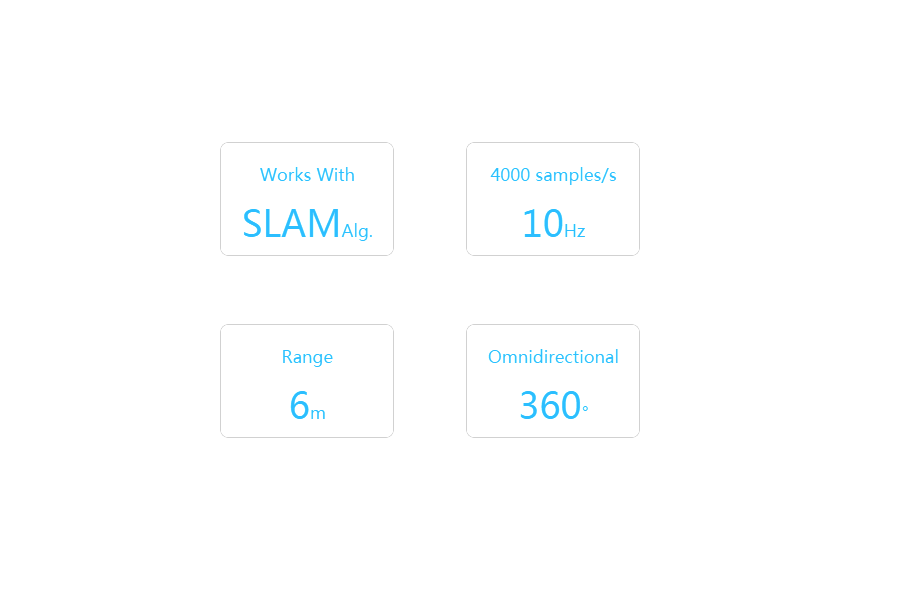 The typical scanning frequency of the RPLIDAR A2 is 10hz (600rpm). Under this condition, the resolution will be 0.9°. And the actual scanning frequency can be freely adjusted within the 5-15hz range according to the requirements of users

.


SPECIFICATION

Model: RPLDIAR-A2
Distance Range: 0.15 - 6 m
Angular Range: 0-360 degree
Distance Resolution: <0.5 (0.15~1.5 meters)
              <1% of the distance (All distance range)
Angular Resolution: 0.9degree
Sample Duration: 0.25 millisecond
Sample Frequency 4000Hz
Scan Rate: 10Hz
Weight: 340g



---